If you or someone you know is experiencing a mental health or a medical emergency, please call 911 or visit your nearest emergency room as soon as possible.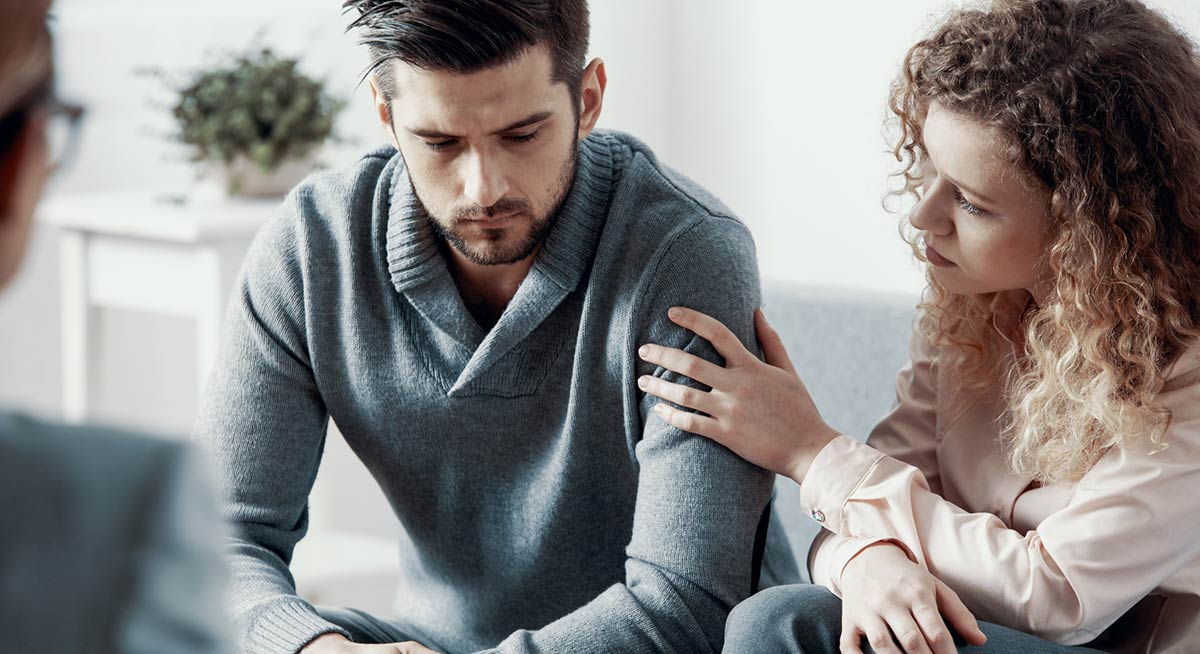 National Suicide Prevention Hotline
The National Suicide Prevention Lifeline is a national network of local crisis centers that provides free and confidential emotional support to people in suicidal crisis or emotional distress 24 hours a day, 7 days a week. If you or a loved one are having thoughts of ending your life or are having a mental health crisis, you can call the Lifeline Crisis Chat at 988.
National Crisis Text Line
The National Crisis Text Line provides help and support for anyone experiencing thoughts of ending their life or painful emotions. To use this service text HOME to 741-741 to reach a crisis counselor 24/7.
National Domestic Violence Hotline
If you or someone you know is going through domestic violence or experiencing abuse you can visit the National Domestic Violence Hotline's Website or call 1-800-799-SAFE (7233) to get help and support.
The
Trevor Project
is the leading national organization providing crisis intervention and suicide prevention services to lesbian, gay, bisexual, transgender, queer & questioning (LGBTQ+) young people under 25.
If you are thinking about suicide or are feeling alone and need someone to talk to, please call the Trevor Lifeline at 1-866-488-7386 for immediate help. It's free, confidential, and available 24/7. You can also text START to 678-678 or use
TrevorChat
by visiting
www.thetrevorproject.org
The Trans Lifeline's Hotline is a peer support service run by trans people, for trans and questioning callers. The operators are located all over the U.S. and Canada, and are all trans-identified. If you are in crisis or just need someone to talk to, even if it's just about whether or not you're trans, please call the Trans Lifeline's Peer support Hotline at 1-877-565-8860.
National Alliance on Mental Health (NAMI)
NAMI provides advocacy, education, support and public awareness so that all individuals and families affected by mental illness can build better lives. NAMI offers education and advocacy to individuals and their families who are affected by mental health issues. The NAMI HelpLine can be reached Monday through Friday, 10 am–6 pm EST at 1-800-950-NAMI (6264) or [email protected].
The Rape, Abuse and Incest National Network (RAINN) is the nation's largest anti-sexual violence organization. Their goal is to provide options and programs to victims, in addition to finding ways of preventing sexual violence. RAINN offers 24/7 help and can be reached by calling 1-800-656-HOPE (4673).
The Veterans Association's focus is to help veterans of all ages adjust to the transition of coming back, in addition to helping with any mental health issues or relationships. The Veterans Crisis Line can be reached 24/7 by calling 1-800-273-8255.
The
National Eating Disorder Association (NEDA)
is the largest nonprofit organization dedicated to supporting individuals and families affected by eating disorders.
NEDA
supports individuals and families affected by eating disorders, and serves as a catalyst for prevention, cures and access to quality care.
NEDA
is available Monday through Thursday, from 9 a.m. – 9 p.m. and Friday from 9 a.m. – 5 p.m. (EST) at
1-800-931-2237.